Palm Beach Tax Group, Inc


Established in Palm Beach in 1970.
100+
Proactive PBTG Tax Plans Delivered
$5m+
Tax savings our clients can reinvest
100+
Experts in our network to help maximize planning
With over 50 years of experience, we specialize in a proactive approach to tax and financial planning for businesses and families.
We have a team of Enrolled Agents and Trusted Alliances that take pride in providing outstanding customer service and satisfied results.
Our tax and financial planning philosophy originates from listening to our client's unique concerns and wishes.
Using custom and core tax planning strategies with exclusive planning products, our tax and financial plans provide protection for you to have the confidence to maintain the lifestyle you deserve now and into retirement.
Feel confident with a team of Enrolled Agents and Financial Planning Specialists who will communicate solutions and strategies to help minimize your taxes and increase your assets.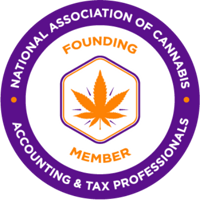 ---
Contact us for your free strategy session today!
**When We Build You a Proactive Tax Plan, We Guarantee to Save You 2x Our Fee.**
CALL 561-655-5777 OR CONTACT US TO START YOUR PLAN TODAY!
Results Driven
Trustworthy
Reliable
Request a Quote
Ready to work together?
Subscribe to Our Newsletter
Sign up with your email address to receive news and updates.
By Signing up you are agreeing to the Terms & Conditions provided in the Non-Disclosure.